Oakdale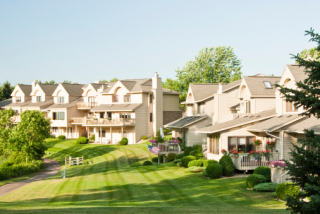 Oakdale is a city in Washington County, Minnesota, United States, is a suburb of Saint Paul and is on the eastern side of the Twin Cities Metropolitan area. The population was 27,378 at the 2010 census. Oakdale is the 32nd largest city in Minnesota, in terms of population.
The city of Oakdale today is the result of a consolidation of Oakdale and Northdale Townships in the 1970s, and continued to annex land well into the 1990s.
Oakdale lies entirely within the North St. Paul-Maplewood-Oakdale school district, but the city's students are split into two high schools. Tartan High School is located within the city's boundaries, and serves the southern half of Oakdale. The city's northern residents are served by North High School in North St. Paul.
Imation World Headquarters is located in Oakdale. Nearby 3M Headquarters employs many residents of the city.
Oakdale, Minnesota is currently the most populous of all municipalities that share the name 'Oakdale' in the United States.
From Wikipedia, the free encyclopedia. Information is reliable, but not guaranteed.
Community Links: