Minneapolis-Longfellow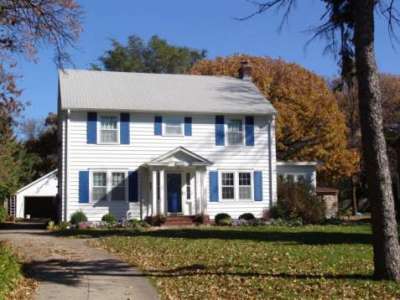 Longfellow is a defined community in Minneapolis, Minnesota which includes five smaller neighborhoods inside of it: Cooper, Hiawatha, Howe, Longfellow, and Seward. Grouped with South Minneapolis along the city's eastern border with the Mississippi River, Longfellow takes its name from Longfellow neighborhood which in turn is named after Henry Wadsworth Longfellow. The renowned American poet incorporated elements into his poem The Song of Hiawatha from Henry Schoolcraft's accounts of native Dakota lore in Minnesota which included Minnehaha Falls in Longfellow's southern tip. The early reference of Highway 55 as Hiawatha Avenue, along the west border, may have influenced the naming decision when community borders were drawn in the 1960s. Hiawatha Avenue is the main thoroughfare leading north into Downtown Minneapolis and south to the Minneapolis-Saint Paul Airport.
Longfellow is home to the Danish American Center, Minnehaha Academy, and the Longfellow House. The area is typically recognized by bungalow style Craftsman homes built in the 1920s. Minnehaha Falls was once a national attraction and still is an important cultural node of the Twin Cities. The west border was once an agri-industrial and milling processing center served by the Northern Pacific Railway. Today the grain silos and factories along the length of the highway are set to make way for new residential condo and apartment building development.
Longfellow Neighborhoods
Cooper
Hiawatha
Howe
Longfellow
Seward
From Wikipedia, the free encyclopedia. Information is reliable, but not guaranteed.
Community Links:
Minneapolis-How to Use Zip Codes to Search a Specific Neighborhood
Longfellow Zip Codes = 55404, 55406, 55417