Bloomington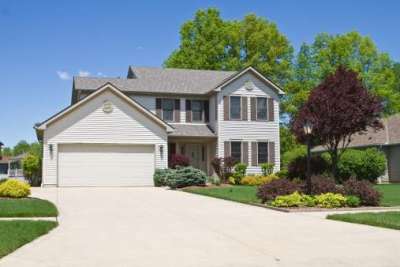 Bloomington is the fifth largest city in the U.S. state of Minnesota in Hennepin County. Located on the north bank of the Minnesota River above its confluence with the Mississippi River, Bloomington lies at the heart of the southern metro area, 10 miles (16 km) south of downtown Minneapolis. The city's population was 82,893 in the 2010 Census.
Established as a post-World War II housing boom suburb connected to the urban street grid of Minneapolis and serviced by two major highways, Interstate 35W and Interstate 494. Bloomington's residential areas include upper-tier households in the western Bush Lake area and traditional middle-class families in its rows of single-family homes in the central to eastern portions. Large-scale commercial development is concentrated along the Interstate 494 corridor. Besides an extensive park system, with over 1,000 square feet (93 m2) of parkland per capital, the city's south border with the Minnesota River is buffered by the Minnesota Valley National Wildlife Refuge.
Bloomington, considered by many to be a bedroom community, has more jobs per capita than either Minneapolis or St. Paul.  Its economy includes headquarters of major companies such as Ceridian, Donaldson Company, HealthPartners and Toro. The city is a hospitality and retail magnet, recognized nationally for the United States' largest enclosed shopping center, Mall of America. It is presently the only suburb in the south metro to be served by the Hiawatha Line. (Several suburbs and cities in the north metro are served by the Northstar Commuter Rail.)
Early settlers named the city after Bloomington, Illinois.
From Wikipedia, the free encyclopedia. Information is reliable, but not guaranteed.
Community Links: