The Twin Cities
If you were to ask Phil what he loves about living in the Twin Cities area his reply would be simple, "Just about everything!" Yes, we all know winters can get long and the summer sometimes seems to short, but we find a way to enjoy it all year round. The Twin Cities area has something for everyone whether it is the sports teams, the arts, the outdoors, great restaurants, the downtowns or the suburbs, good schools, and strong communities. Phil takes full advantage of all the amenities offered to residents near his home in Woodbury and in the Twin Cities area. From spending time with his family at one of the many local parks, watching and/or coaching my kid's hockey, lacrosse and baseball, to playing golf, catching a Twins game, a Gopher sports event, or a concert, Phil enjoys all of the possibilities the Twin Cities has to offer.
Home
Phil grew up in Roseville and completed his undergraduate degree (B.S. Kinesiology '97) and later a graduate degree (M.Ed. '00) from the University of Minnesota. Phil has been living and experiencing the Twin Cities for years and currently resides in Woodbury. Clients appreciate Phil's knowledge and understanding of the area and the insights that only a homegrown Realtor can point out.
Passion for Real Estate
Phil has over a decade of extensive real estate experience. He was initially licensed to sell real estate shortly after completing his undergraduate degree. He branched out and experienced real estate finance in the mortgage lending industry as a loan officer before returning his focus to residential real estate sales. Residential real estate remains Phil's focus today. His practice of commitment and drive has brought success time after time. Phil knows that real estate involves much more than just finding or selling a home, he believes it's the people inside the home that matter the most. That is why Phil works so hard to ensure that when your transaction closes, you and your family are satisfied, not only today, but also for years to come.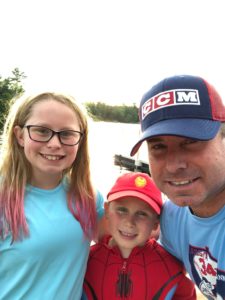 Commitment to Service
When it comes to the sale of your home or purchasing a home in the Twin Cities, Phil is committed to providing you with personal and professional service. The top priority for Phil is always his clients and their families, getting to know them and understanding their concerns and desires of buying a new home or selling one. He demonstrates this through responsive and effective communication and a hands on approach to each transaction. He will make every effort to make sure that your family is comfortable and confident throughout the entire home buying or selling process. His focus on service combined with strong negotiation skills and marketing expertise will get you the results that you expect. You will also appreciate that Phil will only act with your best interests at heart, taking care of all of the details, and instilling confidence that nothing will fall through the cracks.