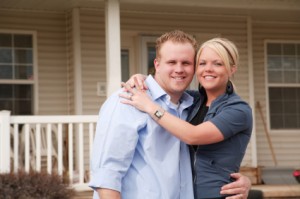 Today, first-time buyers enjoy a number of mortgage options that make purchasing a home more affordable by minimizing down payments and keeping monthly payments as low as possible during the early years of the loan.
VA and FHA-insured loans call for extremely low down payment (0-5% of the purchase price), and often offer a below market interest rate. Similarly favorable terms can also be arranged with the help of Private Mortgage Insurance or PMI.
Finally, first-timers who qualify may find several loan programs that  address their unique needs.