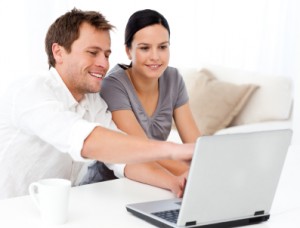 After your initial consultation, I will have a good idea of your wants, needs, price range, and location and will enter your requirements in the Multiple Listing Service (MLS). From the many listings in its inventory, we will generate a list of homes tailored just for you and your search criteria.  Ask Phil about setting up automated market updates that will allow you to know when new listings come on the market. You can also search homes for sale on MyTwinCitiesRealty.com.  You can save your search criteria and request email updates as new homes come on the market. I will make arrangements to show you the homes that you want to see.
As you walk through the homes, feel free to open the cabinets and closets. Most often the sellers will be absent, but should they be present, they will understand your need to examine the home carefully. When a home appeals to you, make notes. It is easy to forget details. Often there will be a brochure available for you to take along to help you recall the home as you review your tour, and whenever possible, I will have given you a copy of the MLS information on homes you are viewing.
The house you ultimately choose to call home will play a major role in your family's life. A home can be an excellent investment, of course, but more importantly, it should fit the way you really live, with spaces and features that appeal to everyone in the family.
Ask questions you have about specific rooms, features or functions. Pay particular attention to areas that you feel could become "problem" areas—additions, defects, areas that have been repaired. And above all, if you don't feel your question has been answered, ask until you do understand and are satisfied. In most cases, I will be able to provide you with detailed information.
Tell me what you liked and didn't like about each home you saw. It is important for the I need to really get a feel for what you're looking for in a home in order to find your dream home. Don't be shy about talking  about a home's shortcomings. Was the home perfect except for the carpeting? Let me know that, too!
There is no set number of homes you should look at before you decide to make an offer on one. That's why providing us with as many details as possible up front is so helpful. The perfect home may be waiting for you on your first visit. Even if it isn't, the house-hunting process will help you get a feeling for the homes in the community and narrow your choices to a few homes that are worth a second look.
Don't be surprised if the first home you see is the perfect one for you, and don't be discouraged if none of those you visit the first day are what you want.  I am committed to finding the one that you will want to call 'home' and will work diligently until you find it. Usually,  I will be able to find the home of your dreams rather quickly and will find 3-5 homes that best fit the desires you expressed.