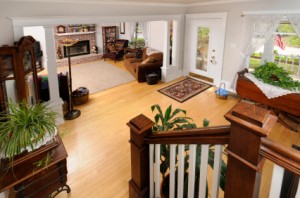 This page describes what it takes to show your home.
Coordination is the key. Before showing or previewing your property, all Realtors from our firm or a cooperating broker will contact you to schedule an appointment. You will then be notified of the  timing, and, if it's acceptable, the appointment will be confirmed. If you can't be reached, the showing will proceed on the understanding that you wouldn't want to miss any chances for interested buyers to view your property.
Ordinarily, you'll get plenty of notice about an appointment request. Some buyers, however, may ask to see your property as soon as possible. In such cases, a showing could take place within an hour or so. If a buyer requests a change to the timing of a scheduled showing, you'll be given as much notice as possible.
Any special instructions you may have given to your listing agent, such as information on pets, parking or security, will be listed in your property file and thoroughly explained to the Realtor who requested the showing.
The Realtor will use the property's lock box to enter. If you happen to be there, sales associates should introduce themselves and give you a business card.
The fewer people around during a showing, the better. It's also a good rule to let the buyer roam freely and discuss the property with the sales associate without interruption. A properly briefed sales associate will know the buyer's needs and will be able to point out the features that meet the requirements.
If you're not going to be available to approve an appointment request, it's important to notify your Realtor. By leaving a telephone number where you can be contacted, you can be notified immediately about any late notice showing requests or offers on your home.
Occasionally, a Realtor may schedule an appointment to view your property without a buyer. By familiarizing themselves with what's on the market, they will be an excellent position to alert a buyer to a property that fits the bill.
Ask any people who show up to view your property without an appointment to telephone the listing agent to request a showing. Even if the person identifies himself or herself as a licensed Realtor, an appointment request must be made first through your listing agent.