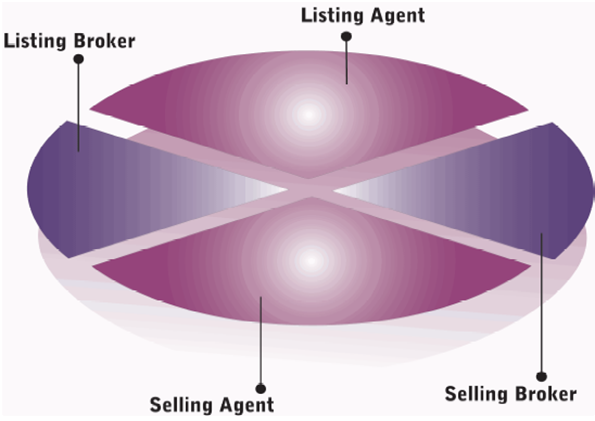 After a successful sale of your property, the real estate commission is shared among all who assisted in this important transaction.
Generally, the commission is divided four ways: to the listing broker, the listing agent, the selling broker and the selling agent. In recognition of the important roles each played in the sale of your property, each is compensated by a percentage of the commission.
Realtor Expenses
All property advertising
Advertising and Marketing of their services
Marketing materials and direct mail
"For Sale" signs and installation
Supra Key lock boxes
Open house signs
Market Link Realty Recorded Information Service
MLS access fees
Computer hardware and software
Cell phone and fax fees
Postage and courier fees
Business cards, stationary, and office supplies
Business insurance, self employment tax
Continuing education courses
Monthly office expenses
Licensing fees
Realtor association dues
E & O Insurance
Did You Know?
Sales associates are self-employed, and receive no salary or benefits.  They get no paid vacation time, insurance, company cars or expense accounts from the firm they work with.
Sales associates are only paid for results- if and when they successfully complete a property transaction.
Market Link Realty sales associates are paid the same whether a buyer purchases a home listed by Market Link Realty or another broker.
As independent contractors, sales associates have on going out of pocket expenses similar to those of any small business.